#29 Dr. Seuss's trash can [S3E10 with an 11-year-old]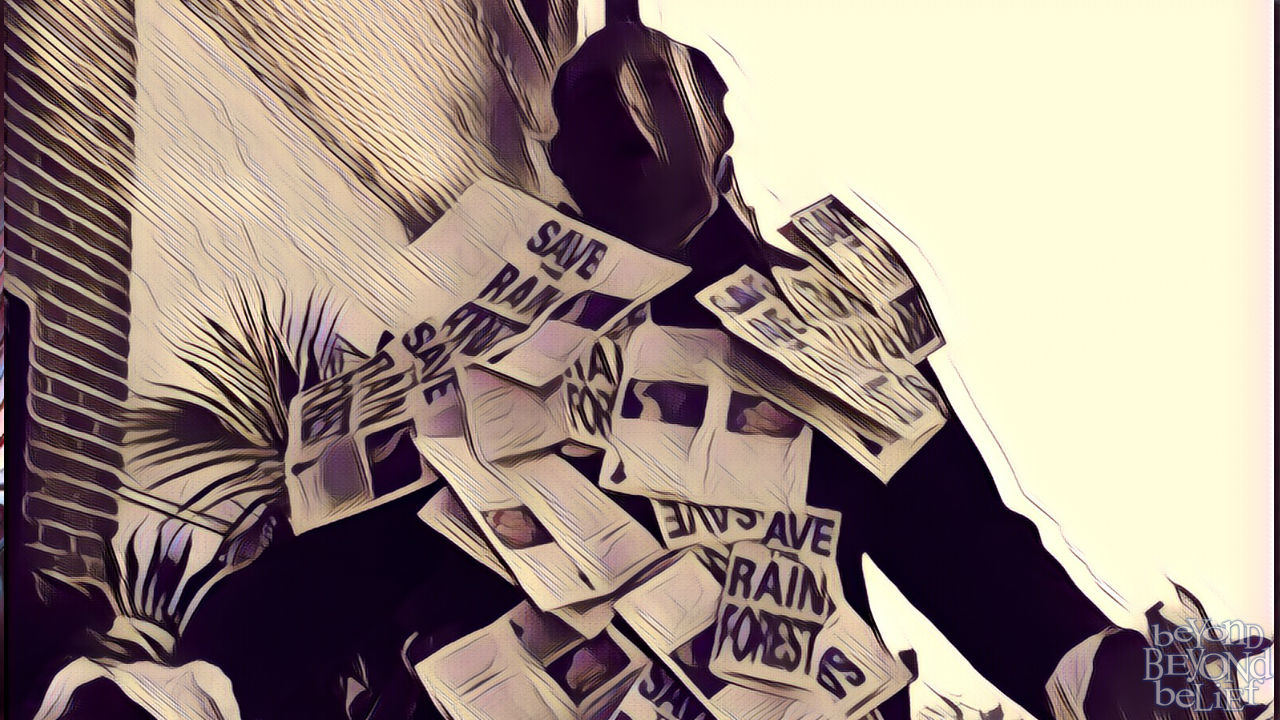 Tiffany is out, but we have a special guest-host, 11-year-old Wolfe Yanovich! We hope he can bring a unique child's perspective to the stories of Beyond Belief. So far he just thinks the acting is bad. Like, 90's bad. And he's like, right.
Story 1: Devil's Tattoo—when a biker forces a woman to get the tattoo of the devil, something strange happens.
Wolfe thinks maybe the tattoo artist is religious/superstitious and believed that the gun worked on its own.
Jesse doesn't believe that police would throw out this case.
Story 2: Static Man—a businessman about to close a big deal is cursed for tearing down forests.
Everyone thinks the slow-mo scene was not shot in camera, but just the actors moving really slowly. Also the protest signs weren't very good.
Wolfe thinks this sounds like Dr. Seuss's The Lorax. He also criticizes Frakes's puns.
Wolfe thinks they should have cursed a congressman or something. You would get more done that way.
Maybe this is a real condition and they just created a story around it.
Story 3: The Bloody Hand—two detectives attempt to solve a bizarre murder case involving an ex-husband, a wife, an expensive necklace, and a booby-trapped coffin.
Wolfe thinks this coffin is a horrible booby-trap and questions how the detective knew everything?
Story 4: Where Have All The Heroes Gone—two young thieves get a shock while robbing the home of a recently deceased western star.
Wolfe thinks it's ridiculous that the robbers would talk about robbing them in front of cops and fans.
Chris and Kyle think maybe their fear got the best of them, or they made up the story so they didn't seem like cowards.
Wolfe wonders why the robbers would tell this story?
Story 5: War Surplus—a struggling college student is unnerved by a vision of a man who looks like his dead father, only to find that following the man may lead to a promising future.
Mark doesn't believe that a used army jacket would find its way to a surplus store.
Jesse thinks maybe the kid simply made up the story.
The story results are revealed.
Wolfe got three right on his first try!
To find out which stories are fact and which are fiction… you must listen to the podcast, or check out the full episode below or on Amazon Prime.