#08 Ghosted [S2E2 with Claire Berger]
#08 Ghosted [S2E2 with Claire Berger]
"Some of it's true, and that's how it works."
Today we review Beyond Belief: Fact or Fiction season 2, episode 2. Subbing in for Kyle Maddock this episode is our first guest host, Claire Berger! Check out her web series ex-BFF. Claire tells us her very own Beyond Belief story about when her grandma saw a faceless ghost.
Story 1: Firestation 32–When a boy alerts a firefighter about a major blaze, that firefighter has to wonder how he actually knew about the fire at all.
This one gave Chris chills.
Tiffany thinks it's possible this one could have reported in a local paper.
The group thinks this could have been the kid's "karmic purpose."
Story 2: The Computer–A babysitter finds herself in trouble, but a mysterious occurrence sends the couple home early.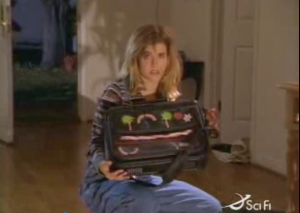 Tiffany points out that the burglar dropped his bag and ran. Didn't take anything.
Mark thought it would be about a supernatural computer, but was sadly wrong.
Claire criticizes Jonathan Frakes's hypothesis of what could have happened: "a play of light and shadows?"
Chris admits that he's been confusing Lisa Frank and Anne Frank.
Story 3: The Girl Next Door–A playboy falls in love with a woman who lives across the street, but once he's unfaithful, she teaches him the ultimate lesson.
Chris explains the ghost rules at play here: could be a spirit who doesn't realize she's dead, but it goes on for way too long. Jesse points out ghosts probably have energy meters.
What's the lesson here? Don't cheat on a ghost?
Story 4: The Wallet–A young teenager discovers a lost wallet only to discover it's tied to his past.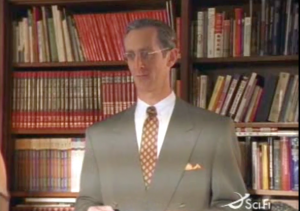 Everyone loves the creepy butler and lawyer. Maybe they've been dead the whole time (j/k)? They also are very tall with small heads.
Tiffany thinks it could be a coincidence-based story that is true.
Chris says that if he found a single lost wallet in a park, he would have looked around for more lost wallets (what?).
Story 5: The Woods–A mysterious man in the woods saves a young boy's life.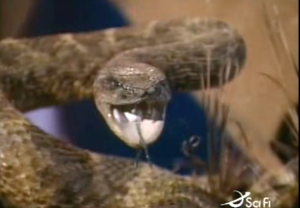 Jesse yet again points out another woman with a soccer mom haircut.
The group is very confused by this mysterious healer in a wheelchair. How can he even get around the woods in a manual wheelchair?
Jesse thinks the most plausible idea is that the wheelchair guy just left to get help.
Advertisement: This week's episode is brought to you by G-Date.
The story results are revealed.
To find out which stories are fact and which are fiction… you must listen to the podcast, or check out the full episode below!