#27 The Help Me Help Me Ghost [S3E8]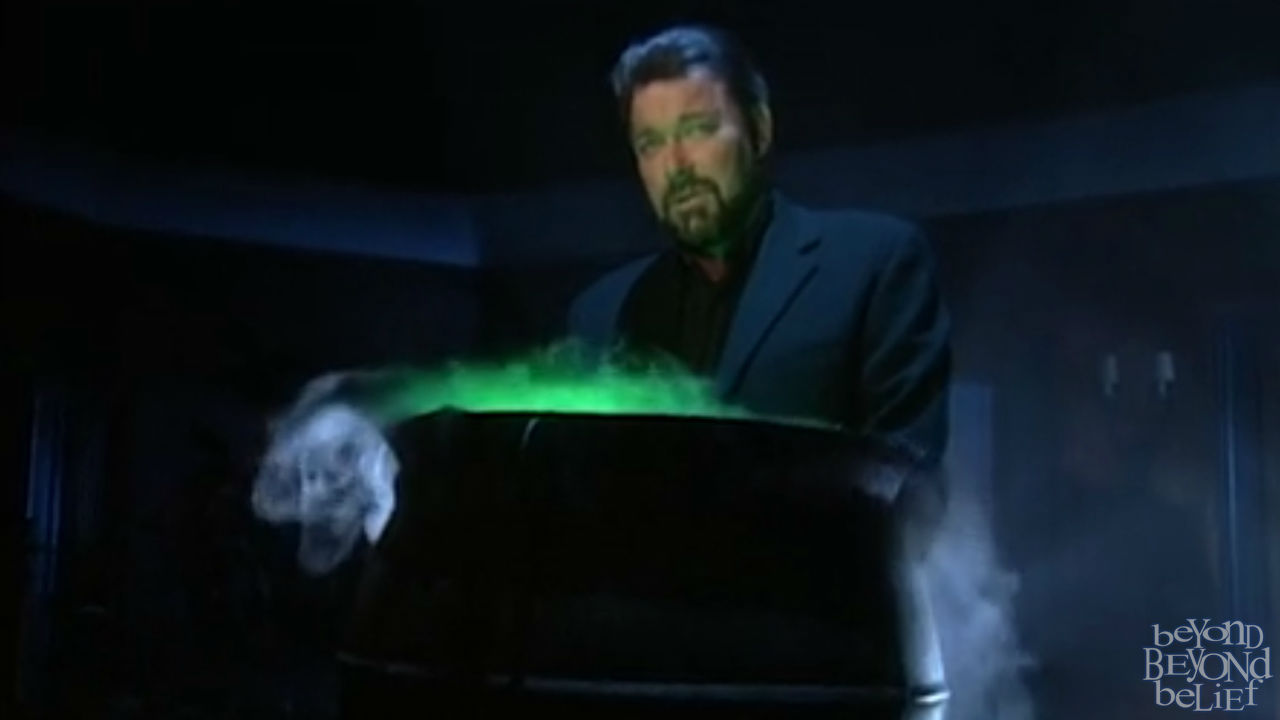 Chris talks about his recent psychic reading with Marla Frees, where she explained that there are frequencies all around us that she can tap into to download info from beyond.
Story 1: Creepy Comics—after a publisher verbally abuses his comic book artist, he discovers his own fate illustrated before his very eyes.
Chris thinks he would have heard of this story if it happened. Kyle thinks this "would have heard about it" argument doesn't fly with Beyond Belief.
Tiffany doesn't know who told this story because both the characters died.
The group doesn't understand why the police would have the deceased's boss identify the body.
Paul Gleason played the mean boss.
Story 2: Louie The Dip—a pickpocket swipes a winning lottery ticket only to discover it has mysteriously vanished.
Kyle researches the term dip. Can't find anything, but assumes it means a pick-pocketer.
Kyle then does find the term dip and it does mean pick-pocketer.
Everyone thinks this is easily fact. Yes, you could definitely lose a piece of paper.
No one understands why the lottery winner went to the bar before cashing his ticket. Just go cash it you idiot I mean come on.
Story 3: The Wailing—when a mystery writer moves into an old house, he soon discovers an eerie wail sounding from the walls.
What's in the safe?! Everyone wanted to know what was in the safe. Turns out, we'll never know.
Jesse points out how horrible the wig on the corpse is.
Chris, using the ghostly rules, buys that a traumatic death could cause the spirit to be trapped in the room.
Mark Moses from Desperate Housewives and Mad Men is in this segment. No one can play unconscious like Mark Moses.
Story 4: The Landlady—a wicked landlady is haunted by an old tenant.
Jesse reminds us that spirits can haunt people in addition to places.
The practical effects of a ghost trudging through mud were pretty good.
From a ghostly rules vantage point, Chris has an issue: why would a kind tenant spend his afterlife haunting the mean old lady.
No one understands what makes this story special, and where's the evidence?
Chris and Jesse reenact the old lady shouting match.
Story 5: Curse—a young girl dabbling in witchcraft puts a hex on her psychologist and then joins a coven… a coven in which the tables are about to get turned.
Chris thinks the psychologist put on this whole witch thing as a scam to trick the girl into letting go of being a bad witch.
Tiffany thinks it's so crazy it has to be fiction.
The story results are revealed.
To find out which stories are fact and which are fiction… you must listen to the podcast, or check out the full episode below or on Amazon Prime.