#24 Weeng weeng weeng weeng [S3E5]
#24 Weeng weeng weeng weeng [S3E5]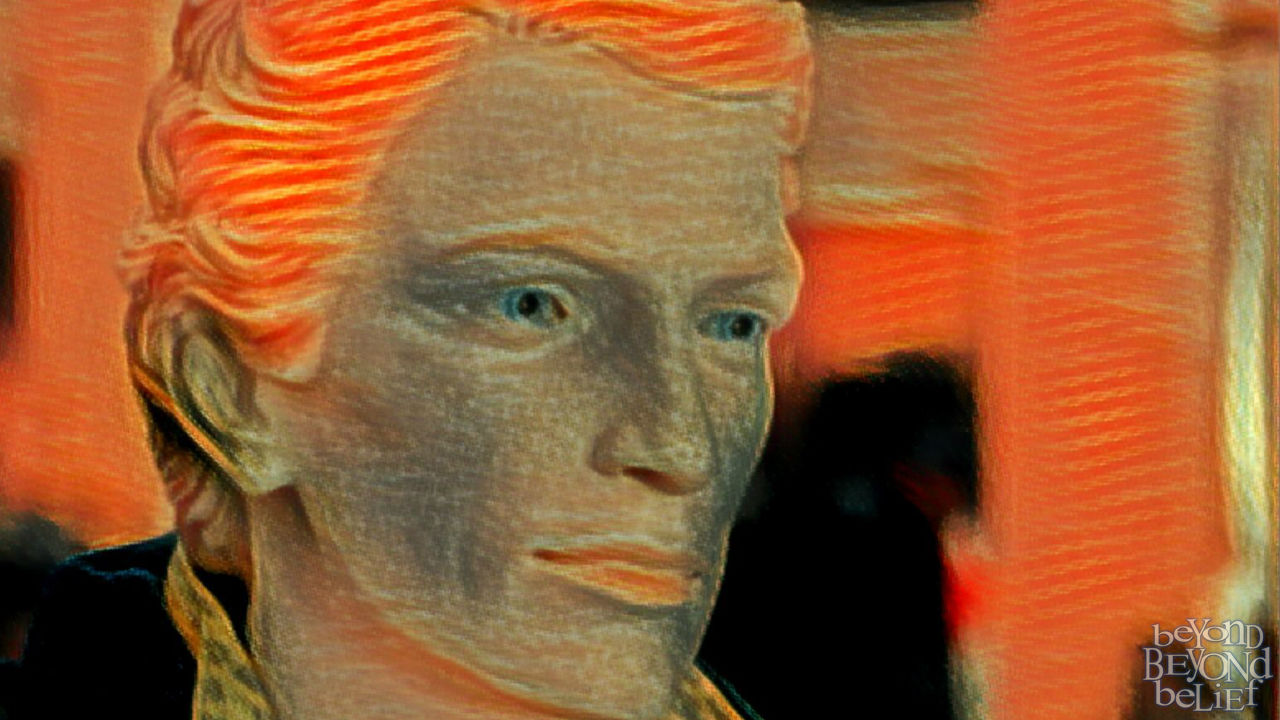 Mark still can't decide on an intro, and there's a theme to this episode: Dreams. And Revenge. Umm.
Story 1: The Nightmare—a woman who's having nightmares of her husband dying, sets into a motion a specific sequence of events.
Mark still believes that dreams can predict the future. Jesse thinks it's more like deja vu.
Most don't believe that a person could stab a bush with shears in such a way that it would impale someone.
Tiffany thinks the woman killed the man and came up with this crazy story.
Everyone is impressed by how smart and competent they portray the groundskeeper.
Story 2: The Stalker—a widow & daughter are plagued by visions of a horrible ex-boyfriend through the fathers compact.
Turns out men don't know what women's compacts are.
No one understands how a man can be thwarted by shining light in his eyes.
Story 3: The Impossible Car Dream—a boy's dream of his dream car comes true, but with a twist of vengeance.
Tiffany feels this is realistic but doesn't see how it was told.
Jesse points out that it feels like a local news story, but who pieced it all together?
The 16 year old son was definitely played by a middle aged man.
They point out the weird dream sequence and how repetitive it is.
Story 4: The Dresser—a hot shot decorator takes over the mannequin display, only to discover some may not want him there.
The group agrees this is one of the wackiest stories yet.
Jesse thinks the man came up with this mannequin story to get out of the job.
Can it be too fiction to be fiction (TFTBF)?
Somewhat similar to The Twilight Zone episode The After Hours.
Story 5: The Burial—a tale of premature burial in the historical South ends in a shocking discovery.
Historical stories tend to be fact.
Kyle thinks it sounds like an urban legend for a southern hero.
Jesse couldn't understand a word any of these men were saying.
Break: This episode is brought to you by the Beyond Beyond Belief $1 Used Car Lot!
The story results are revealed:
Jesse points out a new theory: historical story so it's fact (HSSIF).
The coin got 100% of the stories correct!
To find out which stories are fact and which are fiction… you must listen to the podcast, or check out the full episode below or on Amazon Prime!
Special Thanks!