#40 Leafing the witness [S4E8]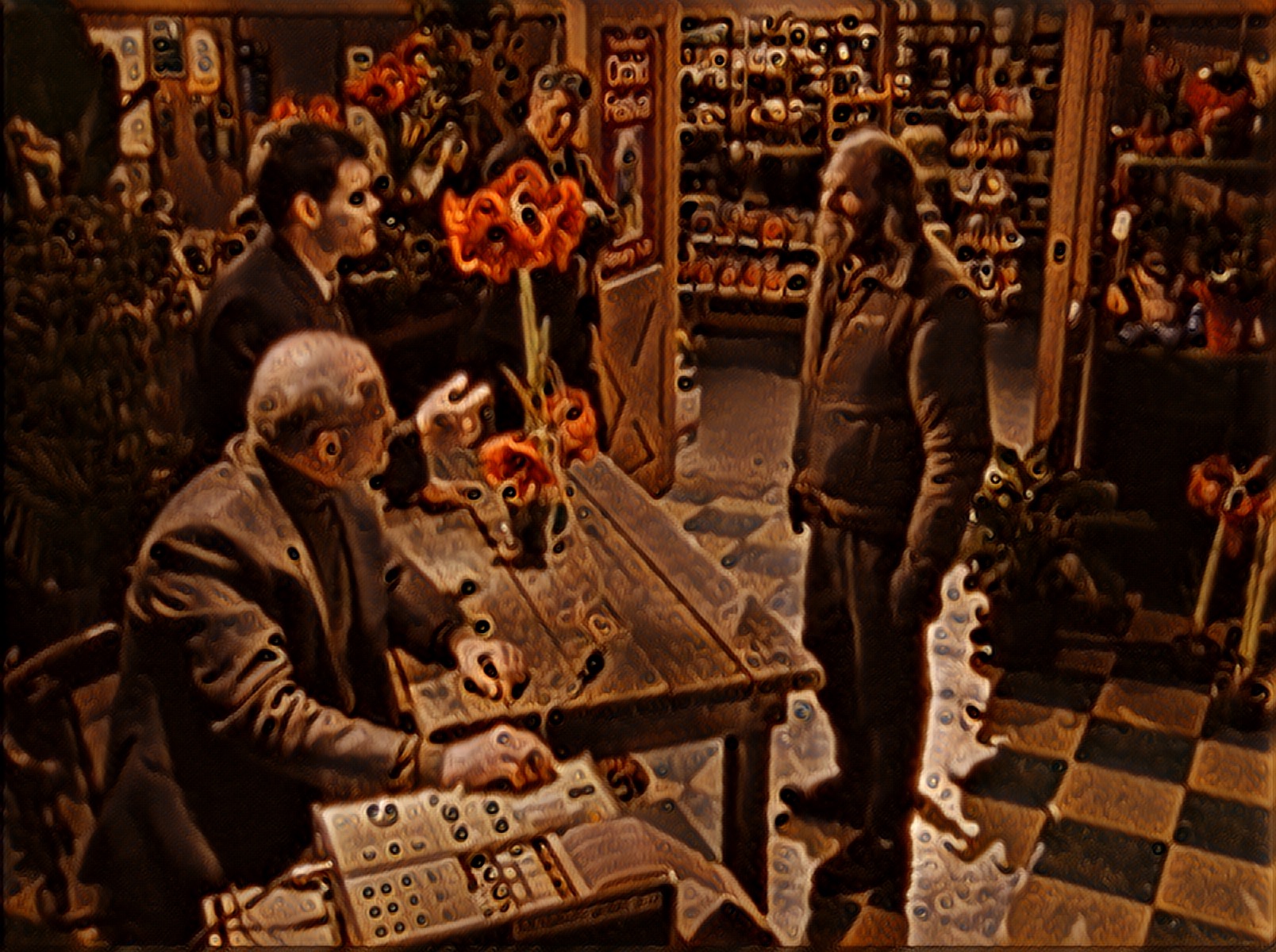 We've returned with the back half of our fourth and final season. And if something feels oddly familiar about this week's batch of stories… it's because we watched this episode in the past and recorded an unreleased episode as a test pilot. And as a bonus, we will be releasing the pilot episode this Thursday in all it's horrifying, awkward glory. Thankfully, we can barely remember what happened in last week's episode, so this should be pretty fresh for us.
Story 1: Caitlin's Candle – After being saved from a mugger by a candle with seemingly supernatural powers, a woman brings it home only to find out that it once belonged to her deceased mother.
Why would the mom hide jewelry in a candle? And WHY would a robber steal a candle?
Everyone thinks this is a ghost making elaborate plans. Kyle thinks maybe the mom did this all to teach the daughter to believe in herself.
Story 2: The Flower Jury – When a man is murdered in a flower shop, a detective uses an unconventional approach to solve the crime.
Chris and Mark have heard about plants being affected by positive and negative emotions.
Kyle thinks it's ridiculous that we could believe in ghosts and spirits but not a plant.
Jesse thinks the detective made up the plant thing to trick the suspect into confessing.
Story 3: The Mentor – Magician brothers living in the shadows of Houdini attempt a new death-defying trick.
Jesse loved the unnecessary backflips in their routine.
Are these magicians real? No one knows. Maybe David Blaine was inspired by them?
The curse makes everyone feel like it could be written.
Story 4: The Old Bike – two brothers find an old bike and discover something mysterious inside the handlebar.
Everyone agrees hiding a note inside a handlebar is ludicrous.
Jesse thinks it's mainly coincidental with some convoluted stuff added on.
Story 5: The Music Teacher – A renowned pianist has a creative block until he meets with his first piano teacher.
This is a classic dead the whole time story.
Everyone thinks the chocolate was added by the writers. Maybe he just had a mental block and the teacher used the chocolate to snap him out of it.
In lieu of a fake ad, for the remainder of the season, we're asking the audience to be part of our show. Call or submit online your beyond belief stories. Or if you have any questions for us, ask away. Or just call and tell us you hate us. Anything goes! Leave us a voicemail at 818-254-9876, email us at info@beyondbeyondbelief.com, or send us a DM on Instagram, Twitter, or Facebook @beyondbeliefpod.
The story results are revealed.
Chris gets an interesting score. The results are controversial.
To find out which stories are fact and which are fiction… you must listen to the podcast, or check out the full episode below or on Amazon Prime.