#18 Tommy Wiseau with Kevin Sorbo's Haircut [S2E12]
#18 Tommy Wiseau with Kevin Sorbo's Haircut [S2E12]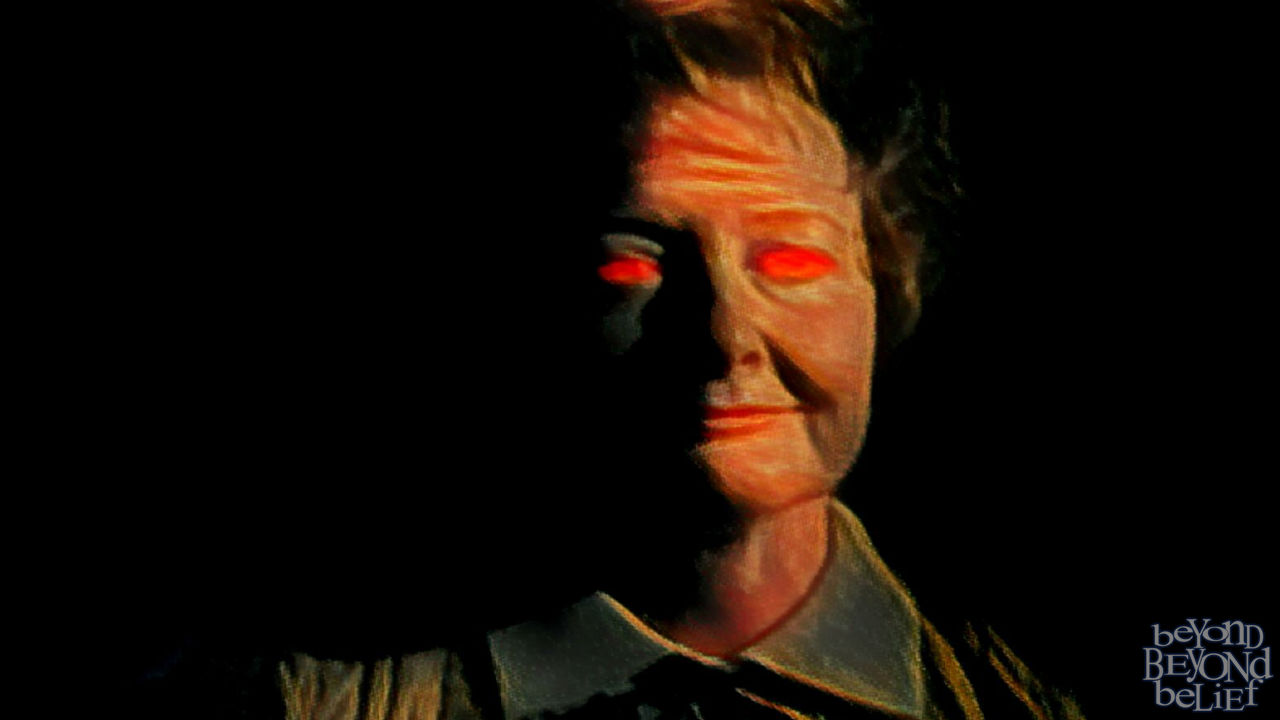 "No one knows what happens next, but this story of Beyond Belief is fact!"
Today we review Beyond Belief: Fact or Fiction season 2, episode 12. There is a theme in this episode—a touch of evil! Chris has a strong feeling he will get a 100% of the stories correct this episode.
Story 1: Merry-Go-Round—a merry-go-round with a cursed past is resurrected in a small town, but the curse isn't quite done yet…
Everyone thinks this story could have totally happened. Chris thinks the most unbelievable part of the story is that characters thought they actually make money off a merry-go-around.
Tiffany thinks there was enough people to corroborate the story. Yeah, there was an entire press junket.
Mark wants to know where the paraplegic man with the poison pump is?
Story 2: Red Eyed Creature—after a family moves into their new house, they begin to sense an evil presence.
The group points out how similar the nanny in this story is to Mrs. Doubtfire.
No one understands the ending. #whotoldthisstory
Mark thought that the grandma would turn out to be a satanist, using the child as a conduit for a demon.
Kyle thinks this is a rip off of the music video for Michael Jackson's Thriller.
Mark thinks it's the old TFTBF (too fiction to be fiction).
Story 3: Used Car Salesman—a sleazy car salesman meets his fate when life hands him back some of his own "lemons."
Kyle points out a sign at the dealership that says, "we will beat anybody price." Jesse bets this was an actual sign on location.
Chris thinks this was very similar to a the 1986 Stephen King movie Maximum Overdrive.
Kyle believes that someone working at a car dealership could definitely be hit by a car.
Story 4: Surveillance Camera—when a conveyance store owner is robbed, a spirit from the past mysteriously intervenes.
 Jesse thinks this another case of a ghost making elaborate plans.
No one believes the cops would show the shop owner the video of a gruesome murder.
Story 5: Graffiti—graffiti shows up around a school with a mysterious warning.
Jesse points out how similar this is to the Beyond Belief Titanic-esque story called "The Titan."
No one understands how this story is connected to Pearl Harbor.
This week we take a look at odd signs from the used car dealership.
The story results are revealed.
Did Chris finally get his 100% correct?
Everyone is shocked when one particular story turns out to be true.
To find out which stories are fact and which are fiction… you must listen to the podcast, or check out the full episode below or on Amazon Prime!