One Sunday evening in the spring of 2017…
Jesse and Chris were craving stories of mystery, coincidence, and the supernatural. They invited a bunch of friends over to watch one of their favorite '90s television shows: Beyond Belief: Fact or Fiction. While most of their friends made up plausible excuses, three of them were pretty desperate and needed to "just get out of the house at least once this week": Kyle, Tiffany, and Mark. Tiffany had never seen Beyond Belief but appreciated, as they all did, the concept of a built-in game to guess by the end of the episode which stories were based on real events, and which were based on nothing but the imagination of a Hollywood writer. Thanks to the outrageous props, nauseating puns, and endearing campiness, they decided to watch several more episodes over the following weeks. Jokes were made about turning their running commentary into a podcast, but it wasn't until Kyle secretly recorded everyone and played it back that they decided to produce a pilot podcast episode. The rest, as they say, is FACT.
The Hosts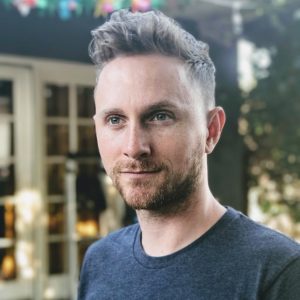 Jesse Chapman won Best Actor for a performance in 10th grade but he doesn't remember the name of the play. He currently works as an assistant editor on such films as Fast & Furious, Star Trek, and Molly's Game. Jesse also manages an event planning company that specializes in modern board gaming, having hosted over 200 game nights as of this writing. When we told him that adding that to his bio would make him seem less cool, he insisted, saying "I bet you don't even know what a meeple is." He lives in Sherman Oaks with his two cats.
---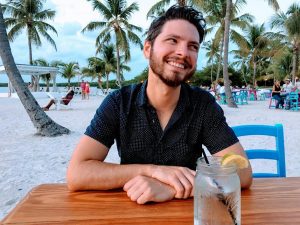 Chris Newth works at CONAN on TBS. If you're ever wondering, he's the guy who laughs way too hard during the podcast. The self-described "ghost expert" is an avid fan of paranormal stories, TV shows, and movies. He also loves comedy. In the sexual way. You can check him out on Twitter @chrisnewth
---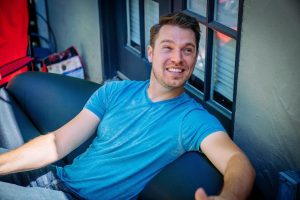 Kyle Maddock also hosts A Podcast of Ice and Fire, the Geekie Award winning and longest running podcast dedicated to George R.R. Martin's A Song of Ice and Fire. As a Game of Thrones "expert" he is a frequent guest on other podcasts, YouTube shows, and panels. Outside of his passionate geek life, Kyle has acted on various shows such as How I Met YourMother and Happy Endings. @kylemaddock
---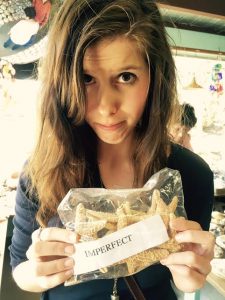 Tiffany Prasifka lives in Los Angeles and works in the entertainment industry. Despite never watching Beyond Belief growing up, she loves co-hosting this podcast and discovering the show now. She's also not very good at thinking of clever things to say in bios.
---
Mark Walberg is not an actor, former model or early 90's rapper, but he is trying so hard to be all these things. Right now, however, he has to settle with being a co-host of this podcast. Even though it makes him zero dollars, he still has a lot of fun doing it. Besides revisiting canceled network television shows, Mark likes to write, talk about making movies, talk about getting his scuba license, and talk to his cat.
---
FAQ
Q: What's Beyond Belief?
A: A boy being afraid of closet monsters and ultimately being abducted by one—that's beyond belief. Beyond Belief: Fact or Fiction, on the other hand, was a television show that aired on Fox from 1997 through 2002.
Q: Where did you get your intro music?
A: When we started this podcast we knew that we needed a theme that evoked the same excitement as the original series, so we reached out one of the show's original composers, David Russo. We pitched our project to David and he graciously composed a brilliant and nostalgic original piece for our podcast.
Q: Whose voice introduces your podcast? 
A: Jesse previously directed a short film with a talented voiceover artist by the name Mark Winston. We reached out to Mark to see if he would be willing to lend his best Don LaFontaine impression to our show. LaFontaine is a legend in the industry and is who did the voiceover for the original series. Mark agreed and delivered tracks that LaFontaine himself would be proud of.
Q: What are podcasts that you listen to?
J: I love all the usuals, but one of the most influential for me has been The Skeptics Guide to the Universe. It's about thinking critically and embracing the brilliance of science. They even have a segment on the show called Science or Fiction, which is unsurprisingly my favorite part of the show.