#36 Pickle [S4E4]
#36 Pickle [S4E4]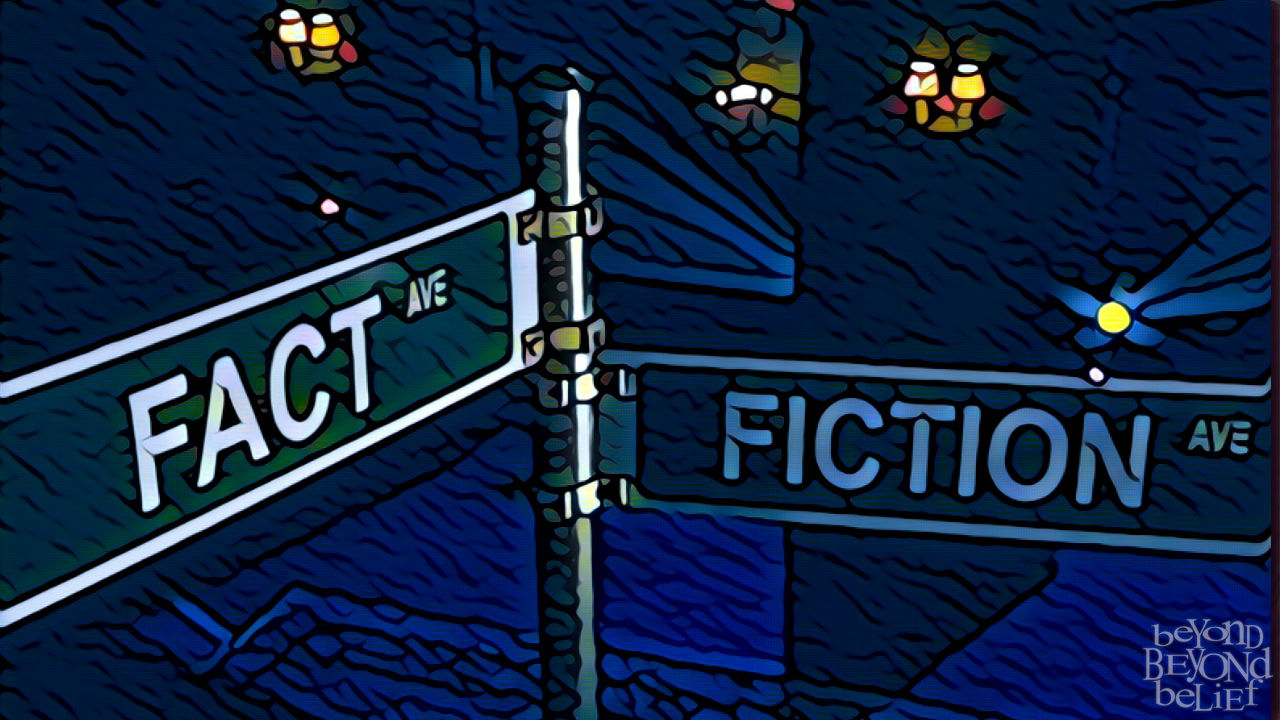 The group discusses how great the all-female episode was. Tiffany realizes how hard it is to host the podcast (but is it really? Try doing these show-notes every week).
Story 1: Second Sight – A blind woman who received a corneal transplant can't help but stare at a certain suspicious looking man.
No one believes this story.
Jesse thinks the guy has Skeet-Ulrich-from-scream-hair.
Tiffany thinks it could have just been a coincidence.
Chris thinks she may just have had a psychic intuition
Story 2: The Fine Line – When one sister is miles away her twin gets a bad feeling…
Jewel Staite from Firefly was featured in this story. Jesse points out that, more importantly, she was in Space Cases.
Is there a beyond belief twin rule? …No.
Jesse doesn't feel like there was any interesting twists in this story.
Jesse thinks it could be a complicated rule story.
Story 3: The Wrong Turn – A mattress deliveryman swerves to miss an old lady and ends up saving a little kid. But where is the old lady?
Mark gives us the story recap…Kyle criticizes Mark's recap…Chris rates Mark's recap a 99/100.
Kyle proposes a plausible theory about how this story could have actually happened involving people taking lots of drugs.
Chris makes a connection to last week's story, "Out of Service," where someone who is alive projects themself as a vision to seek help.
Story 4: Who Was I – A man suffering from claustrophobia sees a hypnotist and digs far back into the cause of this illness.
The group discusses personal stories about hypnotism.
Kyle thinks he may have heard about this other man then just forgot.
Jesse points out through his knowledge of hypnosis, that it's more likely that a hypnotist would plant the idea or belief in the patient.
Story 5: You Are Next – When a man's luck is turned around he tries to call off a hit he placed on his wife.
Everyone wonders – who told this story?
Kyle loves this story.
Tiffany doesn't understand why he would still take her to the restaurant. Kyle thinks since they probably got engaged at a Chinese restaurant he probably just didn't want to mess up the anniversary.
Everyone points out how cool this guy's chair is.
Part 4 of our Ouija experience:
A caller leaves a voicemail that influences the group's decision to move forward with the Ouija experience.
The story results are revealed.
The group tied at 3 correct!
To find out which stories are fact and which are fiction… you must listen to the podcast, or check out the full episode below or on Amazon Prime.