#30 Don't Wake Deadbeat Daddy [S3E11]
#30 Don't Wake Deadbeat Daddy [S3E11]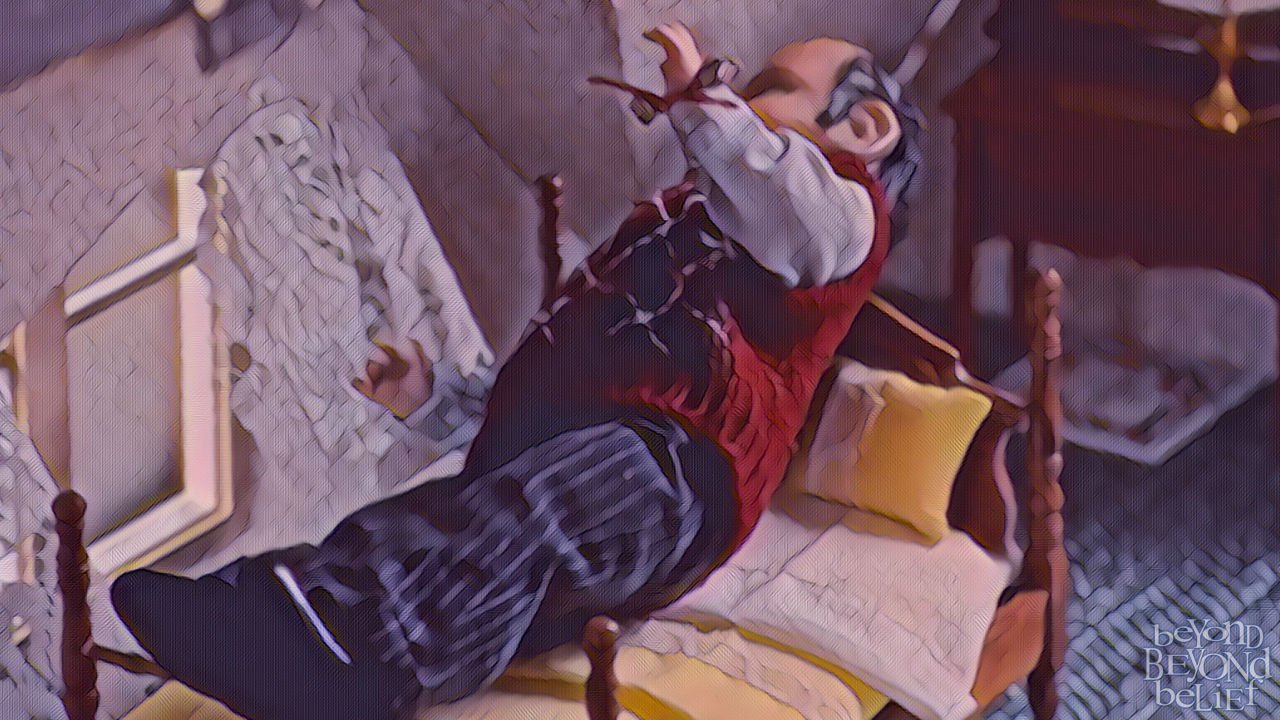 The group reminisces about the game Don't Wake Daddy.
Story 1: Deadbeat Dad—a cheating gambler who wants nothing to do with his ex-wife and son, sees his run luck out caused by a mysterious woman.
Jesse points out the loop group/background noise is ridiculous in this story.
Story 2: Ghost Town—a photographer lost in the desert stumbles into an old ghost town, but soon realizes he may actually be in the old west.
Chris points out that the time period of this story is actually before the old west time began.
The group debates whether one person telling this story is enough proof.
The group realizes this of similar structure as The Wizard of Oz.
Kyle thinks it was a drug deal gone bad. Then this guy made up the story to get the cops off him.
Story 3: The Sewing Machine—when a man tries to sell his grandma's sewing machine, it starts acting up on its own in shocking ways.
The group argues whether the dress just appeared, was made by the sewing machine, or was found by the machine?
Jesse feels this is a case of the complicated theory.
Mark argues that MGM wouldn't let the costume designer take the costumes home with her.
The group realizes that most times there are possessed inanimate objects in Beyond Belief, it turns out to be fact.
Story 4: The Sleepwalker—a dad suffering from sleepwalking vanishes one night, only to turn up in an unbelievable place.
Jesse thinks the dad was just having an affair and used sleepwalking as an excuse to escape his family.
Story 5: Money Laundry—a woman, about to be kicked out of her apartment, has a run in with some thugs who might actually turn her luck around.
The group thinks this one sounds like a coincidence.
The story results are revealed.
Turns out the writers "exaggerated the truth" of story 3. Huh?
Everyone is shocked by the results of story 4.
To find out which stories are fact and which are fiction… you must listen to the podcast, or check out the full episode below or on Amazon Prime.