#10 Castles castles castles [S2E4]
#10 Castles castles castles [S2E4]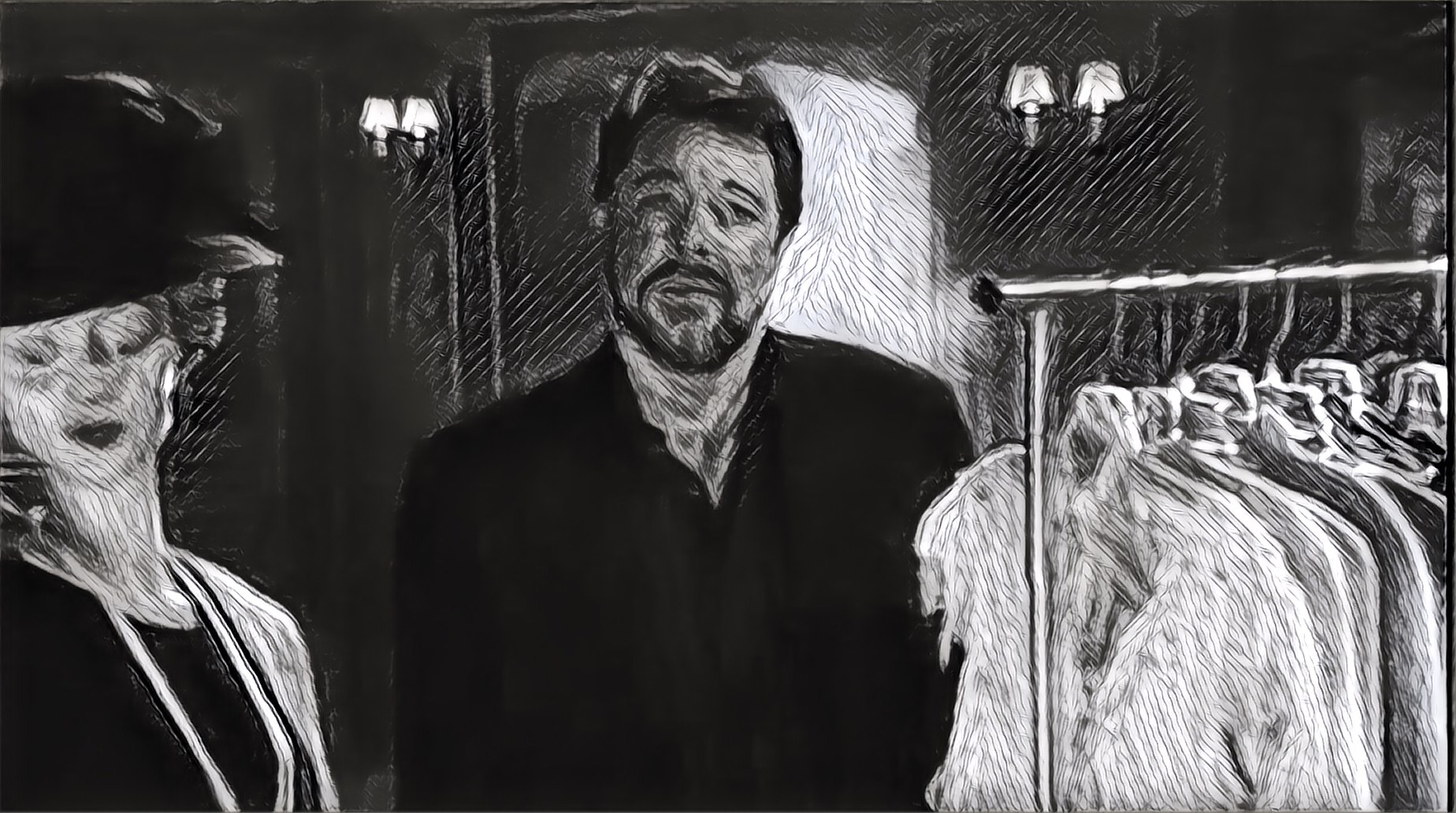 "Is anyone else turned on by this story?"
Today we review Beyond Belief: Fact or Fiction season 2, episode 4. In an attempt to be more casual, Chris botches his intro. It's revealed that this week's episode of Beyond Belief has a theme – Friday the 13th! However, the stories do a pretty bad job of connecting anything to this theme and actually give up halfway through. Chris tries to get everyone to share their own Friday the 13th story, but no one has one… except Chris, who ate a whole pepperoni pizza to himself on Friday the 13th. Kyle explains the history of Friday the 13th.
Story 1: The Wrestler—A professional wrestler's last match turns out to be his best… but there's a catch.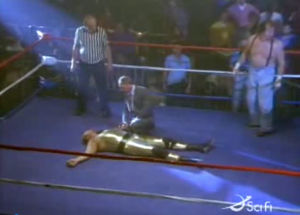 At the end of this story, it's revealed it all happened on Friday the 13th. No one can figure out how it plays into the story.
Chris debuts his new segment, "The Wrestley Rules." Chris is a big WWE fan and doesn't think this could have happened.
The group accidentally makes fun of Ira Glass, and are temporarily shut down.
Story 2: The Escape—A prisoner escaping through a laundry truck discovers he can't stay away from the big house for long.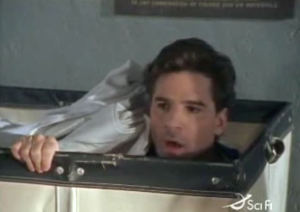 Jesse thinks it would be amazing if there was a Beyond Belief shared cinematic universe.
The story again reveals at the very end that it takes place on Friday the 13th
Tiffany thinks this story is about a person who just didn't plan accordingly.
Story 3: Dead Friday—Two friends getting ready for a date night see an eerie premonition on TV.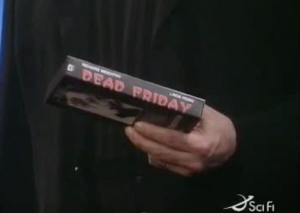 The group thinks this is very similar Final Destination.
Jesse remembers a similar story on Unsolved Mysteries.
Maybe the guys who showed up were just really gross and the girls made up the premonition to get out of the date?
Story 4: Ghost Visitor—A claims adjuster sees strange things in the office one night, but it's the boss who pays the price.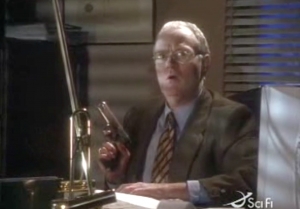 Tiffany thinks he could just have had a heart attack.
Lucy from Twin Peaks makes a cameo, played by Kimmy Robertson.
Could be just another case of The Complicated Theory.
Story 5: The Lady in the Black Dress—Before a terrible accident, a woman she sees her dead aunt in a dress shop.
The group points out the main character spent most the segment smelling things.
It was a very simple and sad segment. The group really liked it.
Jesse thinks that maybe she was already dying and that's what caused her to both see her aunt and walk into traffic.
Advertisement: This week's episode is brought to you by the podcast Castles Castles Castles.
The story results are revealed.
To find out which stories are fact and which are fiction… you must listen to the podcast, or check out the full episode below!