#21 Stop saying Willem Dafoe [S3E2]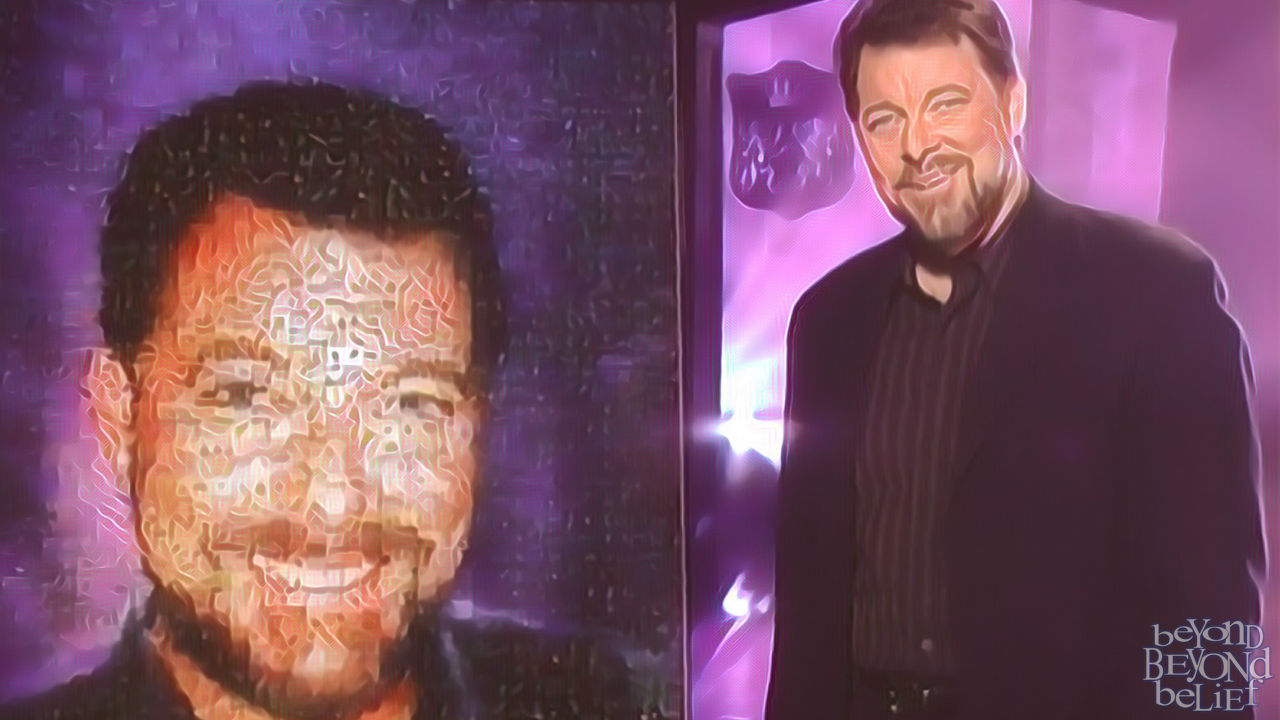 Turns out no one knows know how pawn shops work. Jesse points out that in season 3, Jonathan Frakes doesn't do intro lines before the opening credits. No one else seems to care.
Story 1: One For The Road—a truck driver meets a friend at their usual spot, only to later make a chilling discovery.
Jesse points out that if this was pre-Sixth Sense, we would have all been blown away.
Mark thought all the set-ups revealing Hal was a ghost could have just been due to production issues.
Chris dives into the ghostly rules and wonders when exactly did Hal die?
Mark decides to go with a strategy this episode: supernatural = fiction/coincidence = fact.
Story 2: The Music Box—a woman wanting to buy a music box discovers something even more unexpected in the shop.
The group agrees this story doesn't handle women well.
Tiffany thinks the story probably originated from a wedding announcement or engagement story that gets passed around.
If the friend Gale set the whole thing up, then it's not a beyond belief story at all.
Jesse points out that Frakes is more aggressive with potential realistic possibilities in season 3.
Story 3: Two to One—a man strapped for cash has a dream of a robbery gone wrong at a pawn shop he frequents.
The group discusses how pawn shops work.
Chris believes in premonition. Mark believes we can dream the future.
Tiffany doesn't know who can corroborate the man's story. But what else is new?
Story 4: Damsel—when a woman visits a fortune teller in the search for Mr. Right, she learns that appearances can be deceiving.
Jesse and Mark believe this is all a scam set up by the psychic.
Tiffany doesn't understand why someone would want to start a relationship after a violent encounter. Kyle points out the movie Speed as an obvious counter argument.
After talking about Willem Dafoe, Kyle cannot stop laughing for some reason.
Story 5: The Horn—a mortician visits an antique dealer and discovers a special item called a death horn, which may just save one of their lives.
Jonathan Frakes thinks the horn could have been blown by air from the AC. Really, Jonathan?
Chris points out old coffins that had bells attached for accidental deaths.
The group wonders if there was sexual tensions between the two leads.
Break: This week Chris tries to tell Mark about his fascinating experience with a psychic, but is interrupted by a mysterious sound.
The story results are revealed.
Turns out Mark's coincidence theory worked!
To find out which stories are fact and which are fiction… you must listen to the podcast, or check out the full episode below or on Amazon Prime!