#34 Uncomplicated playtime [S4E2]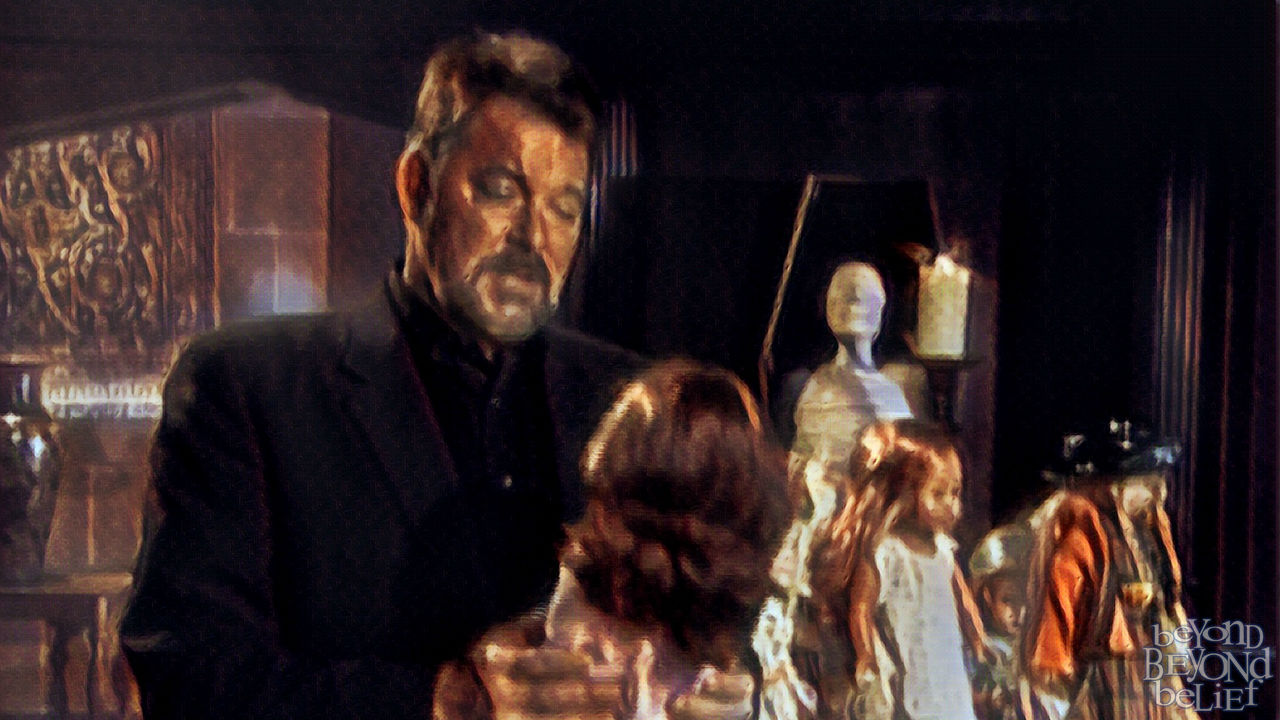 The group discusses Frake's use of illusions in the intro. Does he come up with them himself? They reminisce about Fox's Breaking The Magician's Code. And discover it was Valentino all along!
Story 1: Writer's Agent—a slimy literature agent is haunted by a deceased client after he publishes her book.
Tiffany thinks maybe the whole thing was a sting by the police, including a phony book signing.
Kyle said he's more or less played this scenario out in a game called Crack The Case.
Chris doesn't believe any bit of this.
Story 2: Crypt Ghost—three kids find themselves in over their heads when they sneak into a cemetery to make a movie.
Jesse thinks the found footage element is just the writers ripping off The Blair Witch Project.
Tiffany thinks it sounds like an urban legend that kids could have believed in and then told.
Chris explains that ghostly markings are common and are on his list of The Ghostly Rules.
Story 3: The Doll—when Susan finally becomes an elementary school teacher she realizes one of the students may be someone from her past.
Kyle and Chris debate reincarnation.
Jesse and Tiffany don't understand how this story got out. It's a one-source story.
Story 4: Hubert's Curse—when a construction worker doesn't take a curse seriously, something strange starts happening to the tools.
The group thinks the ties to Merlin and the roundtable are ridiculous.
None of the hosts believe the curse is real, but they believe the carpenters believe it is.
Story 5: Shared Vision—a mysterious nurse diagnoses a sick child when all other hope is lost.
The group debates the supernatural logic. Is it a physic story, a ghost story, or a guardian angel story?
Jesse points out the writers are getting smart and tricked us by introducing the other elements first.
Tiffany thinks the nurse just noticed other subtle symptoms that the doctor missed.
Part 2 of our Ouija Adventure:
Chris and Mark decide to research Ouija boards by playing a game called Ouija or Noja. Real one-star reviews of Ouija boards are mixed in with fake ones, and it's up to Kyle and Jesse to separate fact from fiction.
The story results are revealed.
To find out which stories are fact and which are fiction… you must listen to the podcast, or check out the full episode below or on Amazon Prime.